---
Education and Engagement
One way to help sustain our efforts in addressing and preventing teen dating violence is to support our community in doing the work with us! Teens can be a great resource. They are innovative, motivated, and experts on how to connect with youth. This tip highlights curricula you can use to educate and engage teens in our anti-sexual violence movement.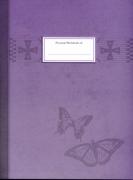 [1]
Teen Dating Violence Curriculum and Workbook for Native American Girls [1]
this resource is available in the WCSAP library [2]
"Too many young Indigenous women are survivors of dating violence or will experience dating violence at some point in their lives. As teenagers, dating violence can profoundly affect young survivors' future relationships, self-esteem, and feelings of self-worth." Developed by the Native American Women's Health Education Resource Center, this curriculum includes participant workbooks and a facilitator's guide.
Safe Dates [3]
this resource is available in the WCSAP library [4]
"Highly engaging and interactive, Safe Dates helps teens recognize the difference between caring, supportive relationships and controlling, manipulative, or abusive dating relationships." This is an evidence-based curriculum, chapter one is available for review on the web site.
F.L.A.S.H. Curriculum - Grades 9 -12 [5]
this resource is available in the WCSAP library [6]
The Family Life And Sexual Health (F.L.A.S.H.) curriculum is a sexual health curriculum "designed to encourage people to make healthy choices: abstain longer, use protection if they do have sex, seek health care when they need it, communicate effectively with their families and with their partners and health care providers, seek help for sexual abuse, treat others with respect (not harass or exploit them), and stand up to harassment and exploitation."
---
Links:
[1] http://www.nativeshop.org/resources/health-book.html#teen
[2] http://data.wcsap.org:800/researcher?details=921
[3] http://www.hazelden.org/OA_HTML/ibeCCtpItmDspRte.jsp?item=38103&sitex=10020:22372:US
[4] http://data.wcsap.org:800/researcher?details=6369
[5] http://www.kingcounty.gov/healthservices/health/personal/famplan/educators/HighSchool.aspx
[6] http://data.wcsap.org:800/researcher?details=6346