Please contact wasaam@wcsap. org if you have any campaign or material questions or would like to adapt for your community.
About this year's campaign
For an overview of the campaign materials and tips for using them in your community, please see the Campaign Toolkit.
For more information about getting started with SAAM, working with the media, and other resources or talking points, please see the menu of options.
Be The Solution Game & Discussion, Kids Edition!
Discussion Game Board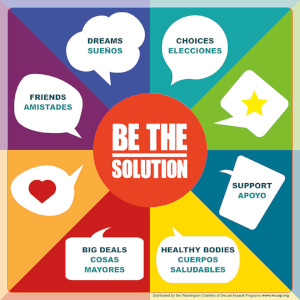 Be The Solution Game Discussion Guide
This guide provides discussion questions, Role Plays, and activities for each of the topic areas on the game board!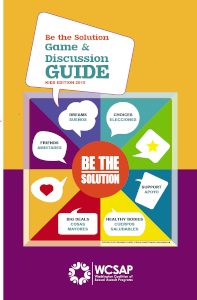 Download in English/Spanish.
Poster