What's in a name? Why "Adolescent Relationship Abuse"?
While Teen Dating Violence Awareness and Prevention Month is a great effort that focuses attention on this serious problem, we prefer "Adolescent Relationship Abuse" as a way of describing the issue. Why?
Relationship abuse starts even before the teen years.

More than a third of 11- and 12-year-olds say they have had a boyfriend or girlfriend, and those involved in early sexual activity are more likely to have experienced abuse of all types.1

Teens don't talk about "dating" very much any more.

More than half of teens have sexual activity outside of a boyfriend/girlfriend relationship.2 Even when teens are romantically involved, they tend not to use the word "dating."

When most people hear the word "violence," they think of physical abuse.

Adolescent relationship abuse includes not only physical violence, but also controlling and coercive behaviors, sexual pressure and coercion, sexual assault, pressure to become pregnant, interference with birth control, and emotional degradation and humiliation.3
PDFs to Print
A Safety Card for teens in English & Spanish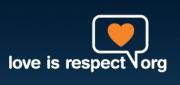 Liz Claiborne, Inc. & Teen Research Unlimited, (2008). Tween and Teen Dating Violence and Abuse Study
Manning, W.D., Giordano, P.C., Longmore, M.A. (2006). Hooking up: The relationship contexts of nonrelationship sex. J. Adol. Res., 21, 259.
Hyman, J.E.M., Lucibello, W., & Meyer, E. (2010). In love or trouble: Examining ways court professionals can better respond to victims of adolescent partner violence.