2021 Sexual Assault Awareness Month Materials
Judith L. Herman, MD states in her book, Trauma and Recovery, that the core experience of trauma is disempowerment and disconnection. Accordingly, our work supporting sexual assault and abuse survivors is rooted in reconnection and re-empowerment.
COVID-19 and continuous racial violence compounds pre-existing and current trauma, adversity, poverty, and disparities and brings a new level of the grief and loss experienced by survivors. With our increased isolation, a simple coffee date with a friend or a hug from a grandparent, that might otherwise keep someone going is not available. The need trauma survivors have for connection could not be more clear.
We have an opportunity this Sexual Assault Awareness Month to reach out to survivors during this isolating time. We can Be The Solution!
These postcard images were selected by the SAAM committee from artist, The FrizzKid's affirmation series. Use these postcards in your communities to send to survivors — or really anyone in our lives that are experiencing isolation, grief, healing, loss, etc. — and offer a small token of the reconnection that Dr. Herman refers to. We can invite our community to be a part of someone's healing process.
Share the stickers and social media images so that those who need these messages most will see them. Affirm survivors and remind our communities that healing is important work.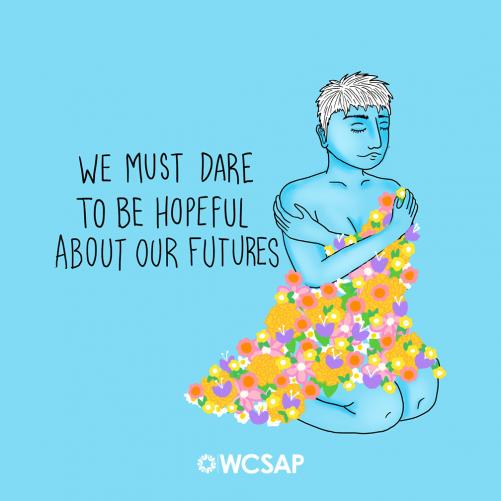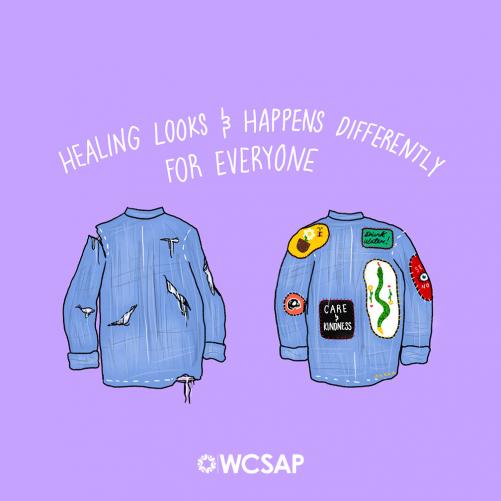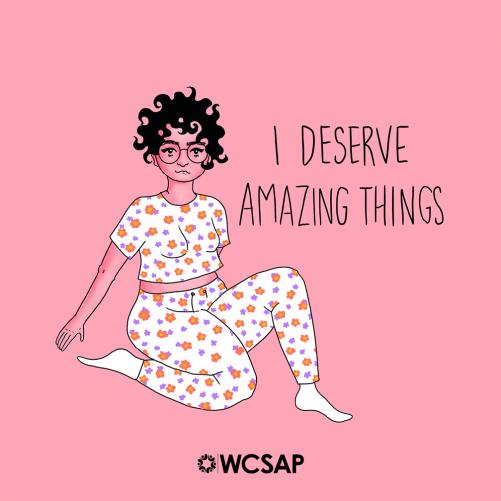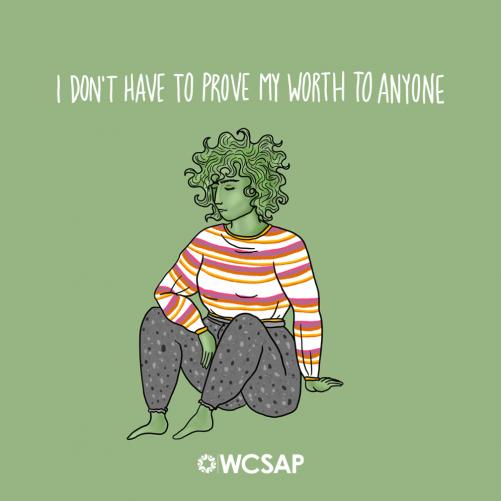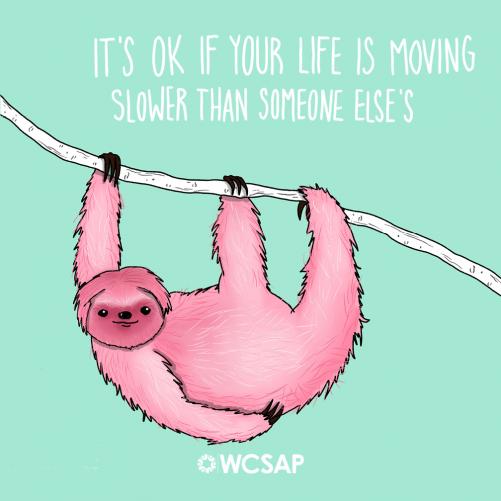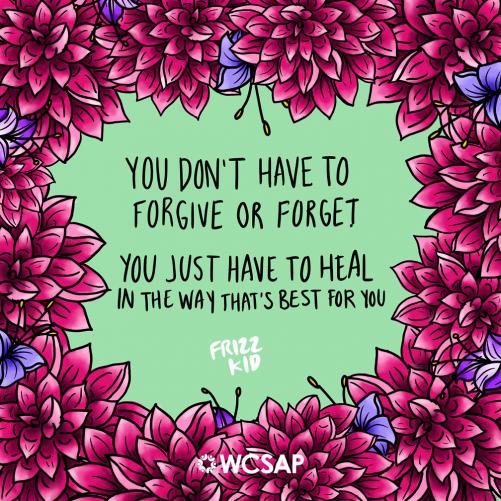 Download the Social Media Images
We're also including WCSAP's bilingual handout on Enhancing Safety Conversations During COVID-19 with children.
Supporting Your Community SAAM Efforts
Other Support
Working with the Community. Includes past campaign activities and discussions, tips for community and school engagement, and topic specific talking points.