"I Can Be The Solution By..."
The 2011 campaign encourages communities to really envision how they can take actions to prevent sexual violence.
Download the campaign toolkit for tips and strategies for utilizing campaign activities as well as community engagement broadly.
---
Postcard Activity
Please see the Campaign Toolkit for tips on utilizing these postcards in our community!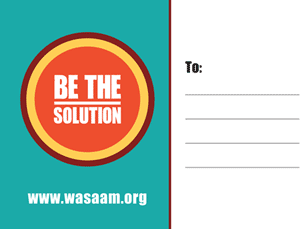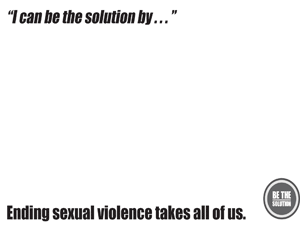 ---
Bingo Activity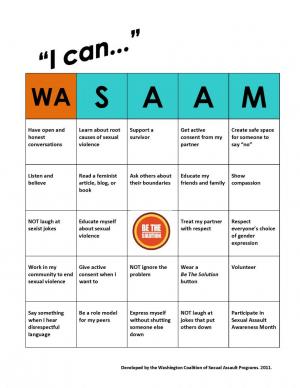 This Bingo activity is a fun way to encourage your community to be the solution by taking small steps to get more involved in challenging language and actions that contribute to rape culture. Download the activity description and Bingo cards in 5 variations.
---
"I Can" Poster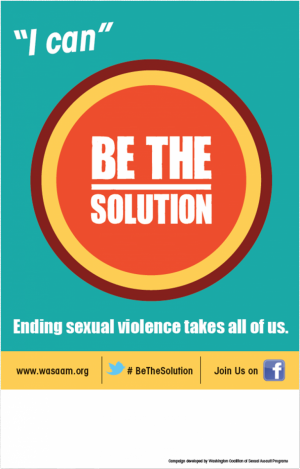 PDF English | Russian | Spanish | Vietnamese
---
Washington's SAAM Proclamation
View the Washington State SAAM Proclamation. Signed January 2011 by Governor Gregoir.